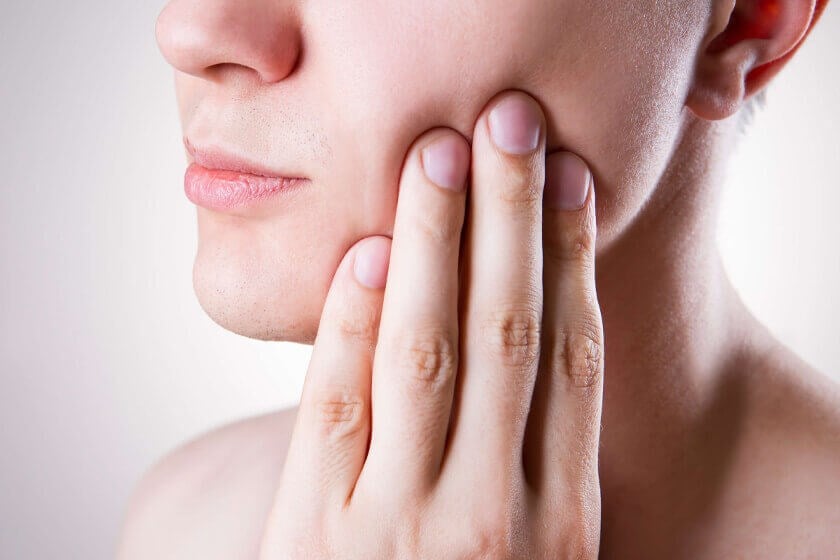 Approximately 178 million people in the U.S. have run into issues relating to losing one or numerous teeth. When most patients consider missing teeth, the visual appeal of their smile is usually their prime worry. However, what you might not realize is that losing teeth, even just one, will often affect much more than the look of your smile. The teeth take on a more vital part in an individual's oral health and overall well-being than simply contributing to the appearance of a beautiful, bright smile.

Quickly replacing lost teeth with a suitable solution produces the most ideal outcomes for the smile. At DentalWorks - Eastwood Niles, our skilled team of dental practitioners is pleased to perform a spectrum of tooth restoration treatments to help individuals in Niles, OH address tooth loss and experience optimal oral health.

THE PRIMARY CAUSES OF TOOTH LOSS
Inadequately functioning teeth may need to be extracted in an effort to help a person's dental health and lessen the potential for problems in the long run. A number of the most frequent causes of missing teeth are progressive gum disease, significant bone loss, acute tooth decay, abscesses, and trauma. Different situations that could require a patient to get a tooth removal are broken teeth, fractured tooth roots, or extensive wear.

THE EVENTUAL CONSEQUENCES OF MISSING ONE OR SEVERAL TEETH
When a single tooth or numerous teeth are missing, it influences a wide range of factors relating to your mouth, oral health, and overall day-to-day functions. Several people deal with life-changing issues after losing a tooth, including:

General Dental Function
Losing even just one tooth could impact your capability to chew and speak with comfort. A missing tooth might get in the way of your ability to bite into specific foods and cause you to have a lisp.

The Aesthetic Appeal
Besides leaving a gap between the teeth, losing one or several teeth can result in a patient's facial structures appearing sunken around the mouth and cheeks. A person's teeth help to add a plumper shape to the facial features and mandible.

Tooth Shifting
Even though some patients may not know this, the teeth actually depend on each other to hold their proper placement within the mouth. When a tooth is gone, the adjacent and opposing teeth could migrate into this space.

Jawbone Loss
The jawbone requires ongoing stimulation from the tooth roots to stay in good standing. When teeth are lost, the jawbone can't rely on this stimulus, leading it to become diminished. Bone loss has its own range of consequences and could make it harder to replace lost teeth with implants.

The Influence On A Person's Well-Being
A missing tooth could change many areas of your life. From inconsistencies with proper oral function to damaged self-assurance, missing teeth tend to have a notable influence on your entire lifestyle, smile, and dental health.

TOOTH RESTORATION OPTIONS TO ELEVATE YOUR DENTAL HEALTH
Our talented Niles, OH dentists create personalized removable dentures, dental implants, and dental bridges to help you bounce back from losing a single tooth or several teeth. We utilize medical-grade ceramic and titanium to create pieces to improve your dental functions and the aesthetic quality of your smile. Each of the listed tooth restoration options may be personalized to match your specific preferences.

Traditional Dentures
Dentures can be partial or full-arch pieces that take the place of lost teeth in the top and bottom arches. Partial denture appliances attach to the remaining teeth for support, while full-arch dentures are affixed to the gum tissue via jaw contours or a tiny quantity of denture paste.
Advanced Dental Implants
Implant-supported appliances involve a metal post that acts as a man-made tooth root and a dental crown, bridge, or denture that's securely fastened to the post. When joined together, these elements closely duplicate the structure, capabilities, and aesthetics of permanent teeth. Implants integrate with the bone to offer sustainable stability for tooth restoration.

Fixed Or Removable Personalized Bridges
A bridge fills in for one or more teeth missing from the same area within the mouth. Dental bridges are a set of dental crowns that are fused together to work as one restoration and replace one or more teeth. These restorations can be supported by implants or attached to nearby teeth, depending on your preferences.

KEEP TOOTH LOSS FROM NEGATIVELY INFLUENCING YOUR DENTAL HEALTH AND SMILE
Thanks to innovative techniques, replacing missing teeth with custom-made partial or full dentures, dental implants, and bridges may help you achieve good dental health and a bright smile. Before tooth loss threatens to negatively influence your daily life, we invite you to call our knowledgeable team of dental professionals in Niles, OH to arrange a consultation.