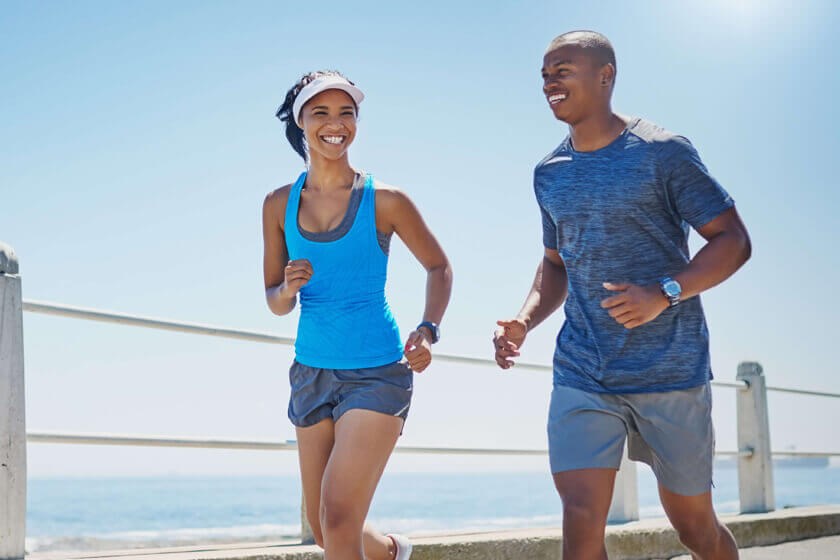 The majority of individuals know the significance of having a healthy, radiant smile. For some of us, a smile might be an extension of a vibrant disposition. Meanwhile, others could consider it a tool to indicate happiness as they're among their family and friends. If you maintain a smile that is both clean and cosmetically appealing, enjoying an enhanced lifestyle can be much easier. Oral health impacts several facets of total wellness, varying from proper biting and chewing functions to your general physical health, as well as the psychologically influenced components of self-image. For this reason, the compassionate team at DentalWorks - Eastwood Niles wants to help every one of our clients attain a glowing, beautiful smile that supports an improved life. If you have concerns relating to how your personal dental and total physical health are linked, we welcome you to read this post and discover just a few of the ways in which experiencing an enhanced lifestyle generally starts with your smile.

DENTAL WELLNESS MAY AFFECT EVERYONE'S TOTAL HEALTH
A few Niles, OH people can be amazed to discover that particular oral problems, as well as the total health of their smile, may have a huge impact on the general health of the rest of their body. Some concerns like lost or cracked teeth and a misaligned jaw can affect your ability to munch on hard or sticky foods, talk without trouble, or smile with self-assurance. A rising number of studies are also outlining a possible link between gum disease and a variety of other physical health issues, such as cardiovascular disease, type II diabetes, memory lapses, stroke, and different kinds of cancer. Maintaining a smile that's in good condition may enable you to enjoy an enhanced life and minimize your risks of developing a range of general health conditions.

LEARNING THE EMOTIONAL IMPACT OF A HYGIENIC SMILE
Beyond having physical impacts on the body, the health of your smile can also have a significant influence on your self-worth and how you feel about yourself as a whole. A smile that's appealing and feels clean encourages positive emotions and gives individuals the confidence to laugh and talk to others without anxiety. In many cases, smiling might make your face appear more beautiful and encourage anyone to feel happier and more youthful. Many modern studies report the undeniable mental advantages of smiling; As a matter of fact, it's been demonstrated that smiling can increase joy and general physical wellness. When you have a fresh, luminous smile that you feel confident in, you may be encouraged to smile more often, further boosting your overall well-being.

RECEIVING REGULAR DENTAL TREATMENT IS VITAL TO ATTAINING GOOD ORAL WELLNESS
To guarantee that your smile stays aesthetically pleasing and feeling fresh, it's necessary to get professional preventive treatments and evaluations from a trustworthy Niles, OH dental staff. When administering general treatments during these visits, we will look for any symptoms of dental problems that could require prompt treatment to maintain a fresh and bright smile. The buildup and tartar that collect on the teeth harbor dangerous bacteria, which can cause damage and periodontal inflammation. If you have your teeth cleaned regularly, you can reduce your chances of requiring complex dental treatments and developing illnesses that result from periodontal disease. Dental concerns might also be identified and managed early on, allowing for a better approach to improving your oral health. Having routine general care is a critical part of making sure that your smile stays clean throughout the year.

CREATE A GOOD ENVIRONMENT FOR YOUR ORAL WELLNESS TO PROSPER
Even when your teeth is pleasing and the gum tissue perfectly frames your teeth, the health of your smile extends further than its outward appeal. In fact, it's never enough to simply make sure that the visual appeal of the smile stays in top shape. Instead, the fundamental framework of the mouth should also be well-maintained to promote long-lasting oral health. A few dental issues develop in areas in the mouth that are difficult to see. Adults and children alike could give their smiles a healthy foundation by routinely taking care of their oral needs, including periodontal disease, which affects the jawbone and tissues that hold the teeth in place. Since gum disease has been linked to other physical health problems, managing this condition as soon as possible should encourage improved dental and total wellness.

FIND A DENTAL OFFICE THAT ACHIEVES YOUR PERSONAL NEEDS
The most reliable way to ensure that your teeth are in tip-top shape is to trust a dental office that will fulfill your unique oral health requirements. Our talented dentists in Niles, OH are happy to provide a diverse range of preventive and restorative dental procedures to allow you to get the smile that you've always wanted and keep it in its best health throughout the year. Whether you need regular dental treatment for health upkeep or require more extensive procedures to enhance your oral wellness, it's vital to trust dental practitioner who will give comprehensive care to help your future oral and general health.

DentalWorks - Eastwood Niles is dedicated to enhancing the dental health and overall lives of the many patients we are pleased to help. We invite you to reach out to our staff and learn more about the ways we can help you attain the beautiful, confident smile you require. Those who have specific visual goals for their smile or more serious dental health concerns should call our dental professionals to find out about your options for care. As it pertains to your general physical wellness, it's never too late to begin on the journey that supports a clean smile in addition to a healthy lifestyle.