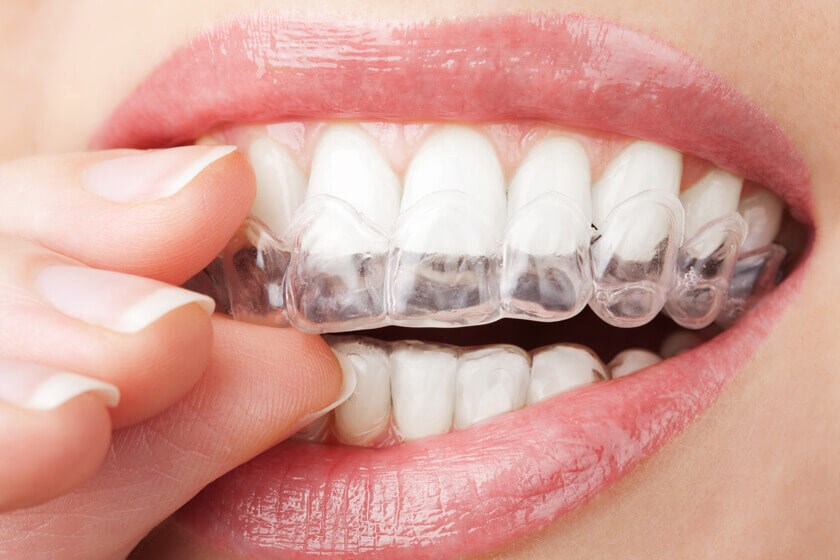 Well-aligned teeth create the appeal of a gorgeous and bright smile — a feature several men, women, and teens desire to achieve. However, for many individuals, oral problems such as crooked, overcrowded, or gapped teeth might negatively impact their ideal smile. Even though traditional metal braces offer a proven approach to gain a well-aligned, beautiful smile, the sheer thought of wearing braces for two years is deterrent for a wide population of mature and teen Niles, OH residents.

The Invisalign orthodontic system offers a popular solution for several adult and younger patients who desire ortho treatment to elevate the appearance and health of their minorly imperfect teeth without braces. This modern program has streamlined the teeth straightening process and creates excellent results. If you're dissatisfied with your smile and are hoping to choose a system that suits your life, the team at DentalWorks - Eastwood Niles welcomes you to read this blog and discover the primary advantages of seeking out Invisalign clear aligners for your ortho treatment.

THE MOST COMPELLING PERKS OF PICKING INVISALIGN ORTHODONTICS INSTEAD OF TRADITIONAL METAL BRACES
Our dental professionals in Niles, OH are excited to discuss the benefits of Invisalign aligners with teen and more mature patients. While traditional braces are still the better orthodontic solution for certain patients, five of the most popular reasons Niles, OH residents opt for Invisalign are:

Easy to Wear
When contrasted with traditional metal braces, a majority of teens and adults alike determine that Invisalign aligners are more comfortable to wear. The slick plastic appliances are specially crafted to conform to the teeth, offering a fit and feel that's incredibly comfy and reliable. Selecting Invisalign permits individuals to steer clear of the inconveniences of brackets and archwires, which tend to trap food particles and plaque and typically lead to inner mouth irritation.

Nearly Invisible Appliances
Invisalign aligners are created from a nearly invisible material that is significantly less obvious to others when compared to the look of traditional bracket and wire hardware. The barely visible look of Invisalign trays is a wonderful advantage for young adults who may be too embarrassed to wear traditional metal orthodontics. It may also be great for older patients who don't want their orthodontic option to interfere with their professional lives.

Well-Suited for Anyone's Life
While traditional metal braces usually catch food particles and bacteria, clear trays are removed from the mouth prior to eating, lessening these issues. However, in order to attain the wanted effects and avoid prolonging your orthodontic treatment, Invisalign clear aligners must only be taken out for meals and snacks, as well as while cleaning the teeth. Additionally, it is crucial to properly clean the teeth after mealtimes and before reapplying the trays to reduce the chance of plaque and food debris being caught between the teeth and liner.

Shorter Treatment Option for Orthodontic Concerns
For the majority of cases, treatment with Invisalign liners takes less time than traditional braces. Many men, women, and teens who opt for Invisalign only have small concerns to address, like teeth that are moderately crooked, whereas others receive this option for more serious oral needs, including malocclusions. The seriousness of the issue generally determines treatment timing. However, for many patients, treatment using Invisalign trays lasts from half a year to 1.5 years on average.

Better Oral Function and Look
Aligning the teeth with an orthodontic option leads to teeth that are simpler to clean adequately, decreasing the chance of cavities and gum recession. Since Invisalign trays are easy to remove from the mouth, the enamel and gums may get proper at-home care, especially when compared to the challenges that come with brushing and flossing in between clunky brackets and wires. Going with Invisalign to address your orthodontic needs can also lessen some of the extra risks that accompany metal braces, like the heightened incidence of tooth decay and periodontal disease from plaque gathering around the brackets and wires.

A PROVEN OPTION FOR TEEN AND ADULT PATIENTS
Invisalign clear aligners may be a wonderful solution for both young adults and more mature patients alike in Niles, OH who hope to remain inconspicuous about their orthodontic care. Regardless of what your aim for orthodontic treatment may be, we urge you to reach out to our talented professionals at DentalWorks - Eastwood Niles to learn if Invisalign might be a perfect solution for your oral wellness issues. Invisalign orthodontics provides a comfy, discreet alternative for straightening teeth and could be the solution you're looking for to gain your ideal smile.