Even with a consistent home oral maintenance routine, including brushing, flossing, and using fluoride, bacteria and plaque can still exist around the teeth. This can create bacterial infections, cavities, and gum disease and other problematic areas. To help the teeth keep healthy, clean, and free of infection, Niles, OH residents should have a dental exam and cleaning about twice a year at DentalWorks - Eastwood Niles with our dentists. This is often called a prophylaxis, which is a scale and polish procedure. During a dental cleaning and exam, our dentists will use examination and cleaning devices to delicately remove plaque and tartar on the enamel. After the cleaning, the teeth will be polished to remove stains and any necessary dental treatments such as fillings for cavities will be discussed. Bi-annual dental examination and cleaning treatments are essential for creating a healthy, long-term smile.
Reviews
"Very clean place and the staff is incredibly nice!"
- D.S. /
Google /
Aug 02, 2019
"I had not been to a dentist in more years than I care to admit. From the front office, to the dental hygienist, to the dentist they were kind, understanding, and nonjudgmental."
- M.O. /
Google /
Jul 17, 2019
"Great place friendly people! Doctor was very good and personable! I had a root canal and I felt very comfortable during the whole process."
- R.K. /
Google /
Jul 11, 2019
"Absolutely fantastic! I had a wisdom tooth pulled there a few hours ago as a new patient. Extremely friendly staff, saw a doc within 15 min, total appointment time less than an hour. Prices are extremely reasonable, so if you think you can't afford what you need done, call them! I didn't feel a single thing, either! Thought I might have to call off work tonight, but nope! Would recommend 1,000 times over!"
- L.M. /
Google /
Jun 07, 2019
"Good experience, friendly staff, clean and good location good place to go for all your dental needs!!"
- E.P. /
Google /
Apr 17, 2019
Previous
Next
Dental cleanings are usually performed without pain, but if the person has a sensitive mouth, a numbing treatment can be given. Also, if the patient has issues getting through the cleaning process due to trouble relaxing, light sedation options are also given at DentalWorks - Eastwood Niles. A cleaning appointment starts with an ultrasonic device that makes it easier to break off plaque and tartar. Next, our dentists use an instrument such as a scaling tool to scale away build-up from the gumline and enamel. The next step is to brush and polish the enamel. Flossing and a fluoride treatment usually completes the cleaning process.
When the teeth are cleaned and polished, our dentists may complete an oral assessment to look for warnings of any oral conditions such as gum disease and oral cancer. To ensure the teeth keep healthy, patients should continue to perform an at-home oral care routine of brushing and flossing the teeth daily. Patients should discuss their next dental appointment at DentalWorks - Eastwood Niles while leaving the office, generally for 6 months later.
Given that a professional dental cleaning bi-annually is considered a relevant preventative care service, most dental insurance companies will cover mostly all of the fees. DentalWorks - Eastwood Niles will check with each patient's insurance policy to determine their personal cost before billing the patient directly. Anyone without insurance can talk about financing programs through DentalWorks - Eastwood Niles.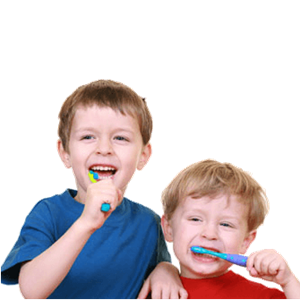 If you disregard your regular dental cleaning, the possibility of additional dental concerns could happen. To attain your healthiest smile, get a professional dental cleaning at DentalWorks - Eastwood Niles in Niles, OH with our dentists. Regular dental cleanings keep your mouth clean and get rid of plaque and tartar. This stops oral disease and concerns and keeps your mouth stain-free and bright.
Related Procedures